Gain new skills and go further with
Lean In Circles
Lean In Circles are small groups who meet regularly to learn and grow together, and they're changing lives. Women are asking for more, stepping outside their comfort zones, and leaning in.
Want to find a circle to join?
Circles by the numbers
There are more than 37,000 Circles in 162 countries …and growing
85% of members credit their Circle with a positive change in their life…
My Circle inspired me to…
"Negotiate for a bigger salary and job title." (She got both.)
Leader of a network of 300 plus women in Circles
My Circle inspired me to…
"Negotiate for a bigger salary and job title." (She got both.)
Leader of a network of 300 plus women in Circles
"Raise my hand more in class and take the lead on group projects."
Organizer of Circles at George Washington University
"Look at how I balance work and life as a husband, father, and manager." (She got both.)
Member of a Circle at Enterprise Rent-a-Car
"Lean in to the joys and challenges of being a single mum."
Member of Circle called "Ladies of Life Science"
"Host pop-up events in Iraq for female entrepreneurs."
Founder of a Circle at the American University of Iraq
"Take that computer science class I feared since coming to college." (She got an A!)
Organizer of several Circles at Harvard University
"Help teenage victims of sex trafficking step out of their past and into their future."
Leader of a Circle for sexual abuse victims
"Run for my firm's governing board." (She won.)
Member of a Circle at a major law firm
"Write a book that encourages girls in China to pursue their dreams."
Member of a Circle combatting "shengnu," the stigma of being "leftover women."
"Propose to my boyfriend." (He said yes.)
Founder of several Circles in the Twin Cities
"Help other immigrants get their English certifications so that they can find work."
Founder of a Circle for Latina immigrants
"Apply for an internship that I thought I was too young for." (She got it.)
Leads a Circle at University of Michigan












How Circles Work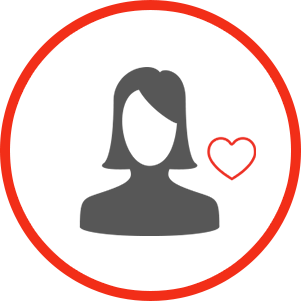 It starts with you
While we can't guarantee you'll achieve your wildest dream, we can promise that joining a Circle will give you the support to go for it. Members are taking on new challenges and opportunities thanks to the encouragement of their Circle.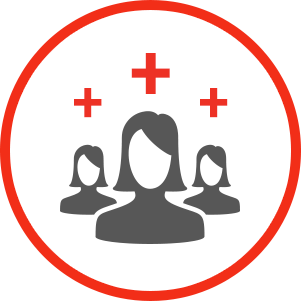 Power of peer support
Research shows that we are more confident and are able to learn and accomplish more in small groups. To get the most out of your Circle, we recommend eight to twelve members at similar stages in life and/or with shared goals.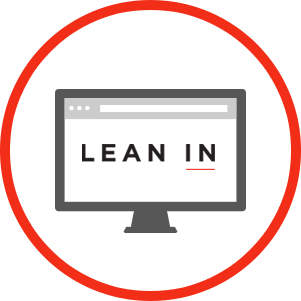 Lean In Circles Online
Step-by-step meeting guides and activities
Expert videos on important topics and skills
A group email and social feed so it's easy to stay in touch
Materials to promote your Circle—including a logo!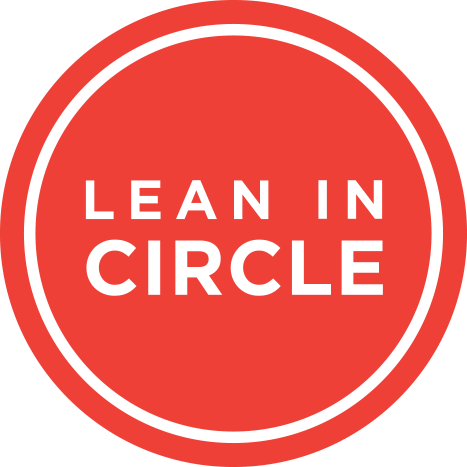 Your Circle, Your Way
A Circle can be a monthly roundtable at your home, a brown-bag lunch series at work, or even a virtual meet-up with people from around the world. The important thing is that you get together regularly—and that everyone participates. Your Circle can also join up with other Circles and create a Chapter that hosts events and supports networking.